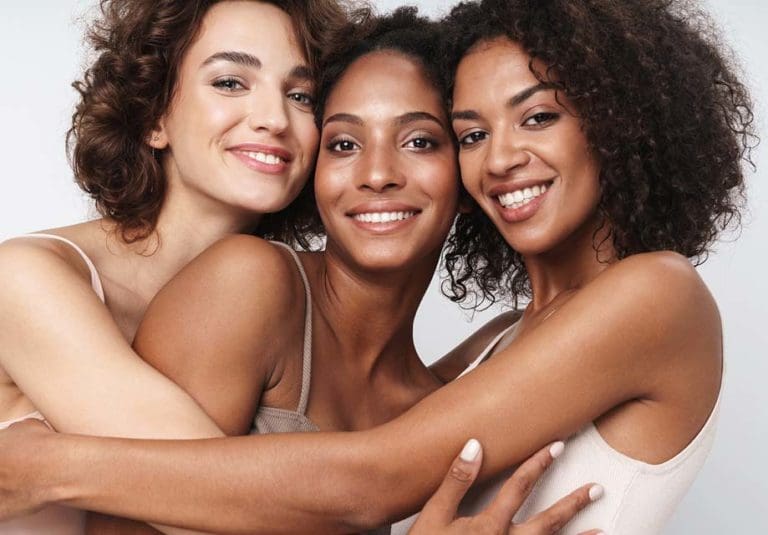 When you care about the appearance of your skin, you choose products and procedures that address your personal concerns and will suit your individual type of skin. At Face Medical we put your best interests at heart and will help you to achieve this by suggesting the most appropriate solution to create the appearance you desire.
During your adult years you will notice a change in the way your features appear. Lines, wrinkles and loose skin will develop from the loss of collagen and elastin. The way your skin looks and feels can be affected, and your features and facial contouring can start to look less defined. By caring for your skin, its health and condition is given a boost and these concerns can be reduced.
Face Medical will always advocate the importance of undertaking a daily skincare routine, using the right products to cleanse, tone, exfoliate and moisturise your complexion – not forgetting to apply SPF and protect your skin from UV rays.
To add a finishing touch to your regular at-home routine, and add an extra bit of refinement, our experts can enhance the results through one of our injectable skin treatments (which are only performed by a registered Nurse Prescriber).
You can choose from:
Anti-wrinkle injections – this treatment can work wonders when tired muscles and repeated movements are the cause of static facial wrinkles. Face Medical only uses a product that has been manufactured by Allergan, as we want our patients to have the best. We do not use the cheaper brands that are available on the market, and we only purchase from an official UK pharmacy (and never on-line!). Undetectable results are achieved through careful and precise placement of this muscle-relaxing product.
Dermal fillers – this product can be formulated in various strengths, which are designed to suit the range of areas and concerns that they address. Dermal fillers can replace lost volume beneath the skin as collagen levels decline, skin becomes loose and wrinkles start to appear. Added volume reduces these effects and a more youthful complexion is restored. Hyaluronic acid is also contained within this product which improves the skin's condition. At our clinic we use fillers from the Juvederm Vycross range, which are manufactured by Allergan – the world's leading brand of hyaluronic acid facial fillers.
Ellanse collagen stimulating filler – this treatment can produce natural-looking, long-lasting results. It works deep within the skin to increase the production of collagen for a complexion that is both firmer and fuller. One session works gradually over several weeks to reduce facial wrinkles and lift sagging skin.
Profhilo – another injectable treatment that is high in hyaluronic acid. The delivery of this treatment helps to remodel the skin and increase the production of collagen and elastin. The results of a small treatment course produces younger, healthier-looking skin. As well as the face, Profhilo can be applied to the hands, neck and décolletage.
Viscoderm hydrobooster – a lack of hydration in the skin can cause it to lose elasticity, which contributes to the development of wrinkles. Vicoderm hydrobooster contains a high concentration of cross-linked hyaluronic acid to restore essential levels of moisture to the skin. This in turn improves elasticity for a smoother, more supple complexion.
So as we approach the latter part of the year, why not feel like you still have a spring in your step and give your appearance a youthful glow with one of Face Medical's injectable skin treatments.
Back to blog