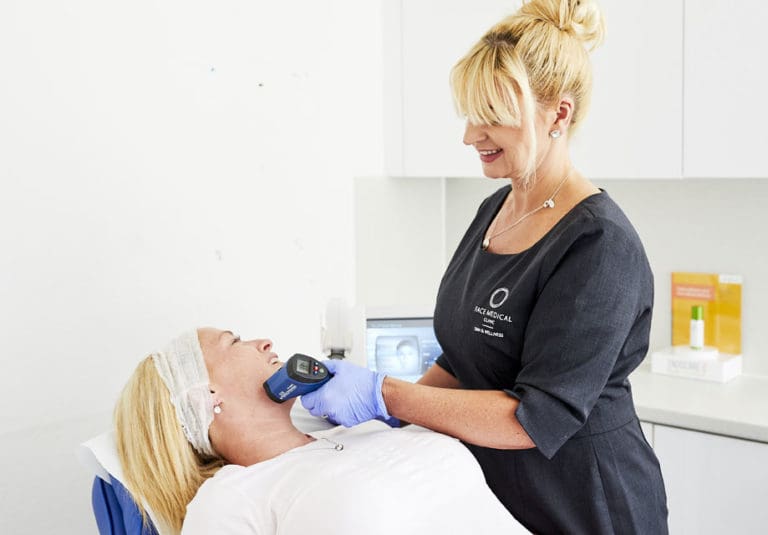 There are probably more people than you know who have a little secret about why they look so young. Well Face Medical in Heywood wants to share this secret with you…
Have you heard about EndyMed?
EndyMed has been around for a little while now and many people find the results are absolutely amazing, pausing the effects of the ageing process to keep the face looking youthful. Face Medical uses the Endymed platform from which to perform Fractional Skin Resurfacing (FSR) and Skin Tightening.
How does it work, we hear you ask?
The Fractional Skin Resurfacing mode delivers short bursts of radiofrequency energy to the surface of the skin. Known as 'micro resurfacing', the FSR applicator includes a series of tiny needles, ensuring that heat penetrates the skin more effectively. Dermal heating increases the production of collagen, and when used to rejuvenate the superficial layers of the skin, produces a smoother, brighter complexion.
Endymed Skin Tightening also uses RF technology, this time delivering its rejuvenating energies to the middle layers of the dermis. It is here that the proteins collagen and elastin are produced which act as scaffolding for the skin's structure, and will deplete as we age. Radiofrequency helps to naturally increase the production of collagen and elastin, using warmth to stimulate the fibrous tissue which also triggers an instant tightening effect.
We expect you'll be interested to know which areas EndyMed can treat?
If a tired looking appearance is causing you concern, you'll be pleased to know that Endymed can be used to refresh the look of the face and neck. Our experienced aestheticians will establish which mode is best suited to your concerns; using FSR to create an even surface with softer lines and wrinkles, and Skin Tightening to address loose / sagging skin around the cheeks and jaw. Our experts will put together your very own treatment plan, and in most cases we can refine your appearance in 6 sessions (performed over a 8 week period).
Where can you get this incredible treatment?
That's easy. Face Medical of course!
Our clinic in Heywood near Manchester, is the longest established clinic in the area and is led by the fantastic Deborah Vines. Our highly trained and experienced aestheticians provide a unique experience, and through a personalised treatment, can produce truly bespoke results.
So if you're looking to lift your sagging skin, erase the appearance of wrinkles and redefine your features this November, Face Medical and EndyMed have the solution for you. Your outcome may take up to 12 weeks to fully develop, however this starts right from the very first treatment – meaning you can begin to illuminate your complexion in time for Christmas.
Back to blog