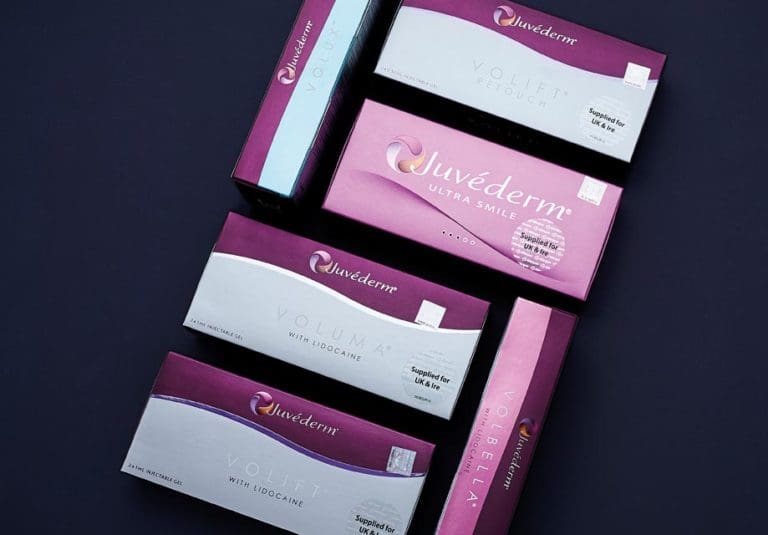 If you're reading this blog then you have already heard of Dermal Filler, but what you may not know is just how versatile this amazing product really is. It's the ultimate product in every clinic's arsenal, and can be used to treat a multitude of different concerns.
What we're going to explore in this post are 4 of Face Medical's favourite filler related procedures.
Facial Profiling
This concept is currently big business in the world of aesthetics and is requested to rejuvenate and enhance the look of the entire face. The treatments that are used can be performed on their own or as part of a combination of procedures to help polish the look and feel of the skin, as well as to help redefine the features. Each facial profiling treatment is bespoke to the individual and focuses on accentuating features in the upper, mid and lower parts of the face. As part of facial profiling Face Medical can perform one or all of the following treatments: cheek augmentation, jawline sculpting and / or chin augmentation, applying the right density of filler to each separate area in order to bring harmony and balance to your overall look.
Non-Surgical Rhinoplasty
A treatment that is dedicated to improving the shape and size of the nose, it takes clever applications of filler to remodel the face's most central characteristic. Non-surgical rhinoplasty is the less invasive form of a 'nose job' and a procedure that gives meaning to the way in which medicine meets artistry. It takes a skilled hand and a talented eye to disguise irregular lines, bumps and an undesirable shape, selecting the most suitable points along the structure of the nose to place the filler. Not only can the non-surgical rhinoplasty improve the appearance of the nose, it can help to put all the features in proportion with each other and balance your appearance.
Lip Fillers
Lip fillers can be used for two different reasons; to smooth and hydrate the skin on and around the mouth, or to increase the volume of one or both of the lips – or maybe even both. It is for these reasons that lip fillers are popular with people of all ages, whether the individual is looking to enhance the appearance of this feature or to help create a more youthful look. As well as smoothing the skin, increasing volume and restoring the lips' dewy texture, the application of fillers can enhance their shape and form definitive outlines.
Anti-Ageing
When it comes to turning back the clock and restoring an appearance that looks fresh and rested, a treatment that uses dermal fillers is often one's first thought. The effects of ageing are often mainly due to the loss of collagen in the skin. This decrease in volume is what leads to loose skin and wrinkles, so it stands to reason that to correct these concerns we need to replace the volume that has been lost – and this is what dermal filler does best. At Face Medical we can use dermal fillers to address nasolabial lines, marionette lines, lines and wrinkles on the face and neck, as well as to plump the tear trough area. And the high concentration of hyaluronic acid that dermal fillers contain can leave the complexion looking radiant and bright.
You can find out more about dermal fillers by taking a look at our brochure. Just click the here.
Booking a consultation with one of our experts can help you to realise how dermal can help you. So if you want 2022 to be the year where your appearance goes from 'now' to WOW!! Then give Face Medical a call.
We look forward to hearing from you soon.
Back to blog