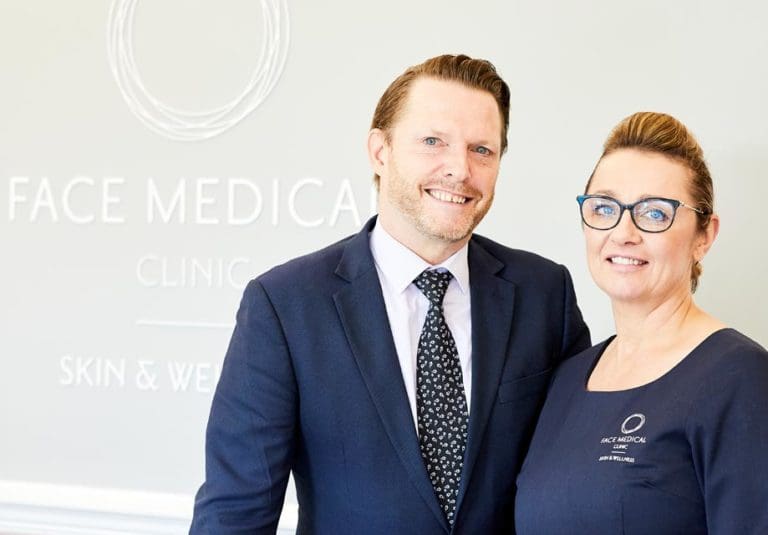 2005 was the year that Face Medical was founded and 2021 marks the year our baby turns 'sweet sixteen'.
We have come so far during this time, and have been privileged to observe the numerous milestones that have been achieved. So on our birthday we want to reflect on the many years that we have been in operation and want to share with you the 16 reasons why our patients love Face Medical as much as we do.
A COMFORTABLE, CONTEMPORARY ENVIRONMENT
Our clinic has been lovingly nurtured to grow and develop into the success it is today. A warm welcome always awaits our visitors and its interior has been carefully chosen to ensure our state-of-the-art procedures are carried out in comfortable and relaxing surroundings.
A SPECIALIST CLINIC
Face Medical is a specialist clinic that focuses on treatments that rejuvenate the skin, as well as providing effective anti-ageing solutions. As we have progressed, our menu of treatments extends further from improving the face and skin, to now include methods that also recontour the body.
CLINICALLY LED
Deborah Vines heads our friendly and professional team. As a qualified nurse with 10 years experience working within the health industry and over 18 years in the field of aesthetics, Deborah combines her medical skills and caring nature into leading a patient-driven organization.
A DEDICATED TEAM
Our team of professionals share the same passion that we do for aesthetics and deliver the excellent qualities that are synonymous with Face Medical's ethics.
TRUSTING RELATIONSHIPS
It is important for us that we build strong and trusting relationships with all our patients. We take the time to get to know you as a person so that we can get to fully understand your needs.
A HIGH LEVEL OF CARE
We are proud that our provision delivers the highest standards of care to each and every one of our patients.
A PATIENT'S NEEDS ALWAYS COME FIRST
Every recommendation is made with your best interests in mind. Your welfare is our responsibility and we will always ensure that your safety and well-being is maintained at all times.
WE MAKE A PROMISE TO OUR PATIENTS
As part of our commitment to ensuring that our patients are confident with their decision to choose Face Medical. We give you our word that you will be looked after through your entire journey.
TAILORED TREATMENT PLANS
In our opinion, your treatment should be as unique as you are. We recognise that when it comes to aesthetics there is not a 'one size fits all' solution and ensure that we devise a plan that is completely suited to you.
GREAT RESULTS
A personalised plan leads to bespoke results. The combination of advanced technologies, modern techniques, expert recommendations, innovative products and intricate skill work together to produce an amazing outcome.
TECHNOLOGICAL ADVANCEMENTS
Our treatments are carried out using state-of-the-art equipment. Always in the interests of our patients, we provide a service that produces the best outcomes in a way that is safe and comfortable.
WE ARE CQC REGISTERED
As a health care provider we are registered with the CQC (Care Quality Commission). This means that our provision meets essential quality and safety standards.
THE MENOPAUSE CLINIC
As we specialise in anti-ageing treatments it only seems right that as one of our female patients you can also get the help and support you need during your time of 'change'. The Menopause Clinic is our sister company and is also run by Deborah, who is passionate about this subject and has a special interest in a treatment that is becoming more recognised – Bio-identical HRT.
NOT JUST FOR WOMEN
As the aesthetics industry grows, so does our provision. The desire to look and feel good is shared by both men and women and Face Medical can provide successful outcomes for both our male and female patients. Our recommended solution is based on your concerns, not your gender.
CONTINUALLY IMPROVING
To ensure you get the best from us means we will constantly update our provision. Our practitioners continually improve their knowledge and skills by undergoing regular training, and the clinic is always keen to introduce new treatments and technologies.
So, as you can see there are many great reasons to love Face Medical and we have invested our love and care into developing a clinic that delivers for you on all levels.
We hope to see you soon!
Back to blog